Loop Mount
LM-v1-2011-1-B
THE ORIGINAL LOOP MOUNT HAS NOW BEEN IMPROVED - HEAD OVER TO THE LATEST VERSION - LOOP MOUNT TWIST
Loop Mount is truly a revolutionary idea come to life. Say goodbye to clunky, ugly plastic phone holders. Loopmount is designed to look like part of your bike. Sleek, hands-free cycling is here.
Effortless, refined, exquisitely made. Designed to fit any phone, any handlebars, any lifestyle. From pro cyclists, to commuters, to weekend bikers. Loopmount easily attaches to your bike's handlebars and securely holds your phone.
Innovative design. Minimalist, beautiful style. Superior quality materials and construction.
Made for cyclists, by cyclists.
What's in the box?
1 x Loop Mount
Small shim
Medium shim
Large shim
Allen Key
Introducing Loop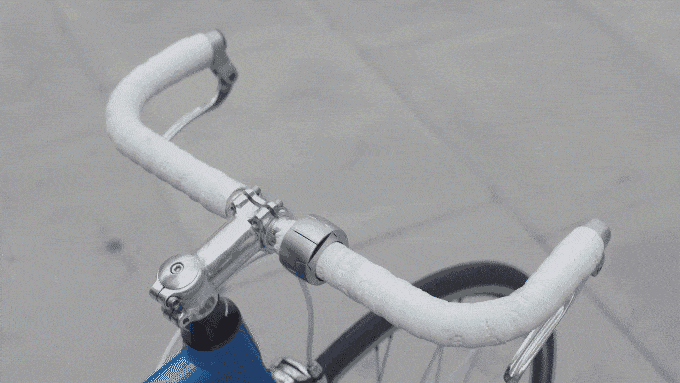 It's exciting to go exploring on our bikes, and our phones make this easier than ever. But roadside phone checks are a hassle and dangerous. We need hands-free cycling.
We've always loved the idea of a phone holder, but hated the way they look and work. We created Loop out of frustration with the products we see on the market. They're cheap, ugly, clunky to use, or need accessories just to work.
The Solution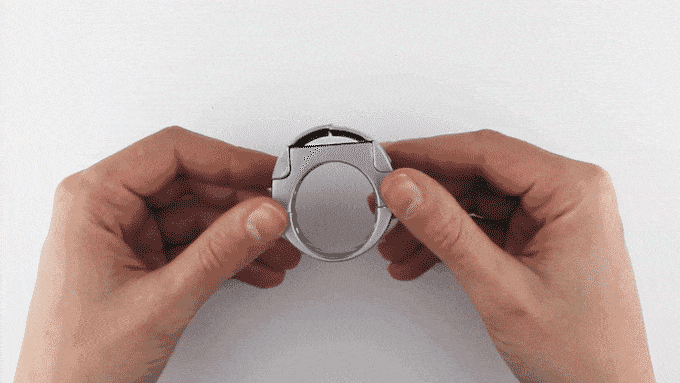 Loopmount was designed from the ground up for cyclists, by cyclists. A sleek design made from premium materials. Robust and beautifully engineered with an all-metal construction. It's designed to look and feel like a part of your bike.

It's quick and easy to use, even on-the-go. No accessories needed.
Compatible with all mainstream phones (including an iPhone 11 Pro Max), all handlebars sizes (22.2mm to 31.8mm - that's 7/8" to 1 1/4"), and most round stems.
So what makes Loop different from everything else on the market?
Engineered to securely hold your phone
You don't want to gamble with the safety of your phone. Loop has been precisely engineered to keep your phone secure, even on the bumpiest roads. Designed for strength and endurance, robust industrial springs clamp your phone firmly in place.
Despite its strength - we wouldn't recommend Loop for off-road or extreme riding.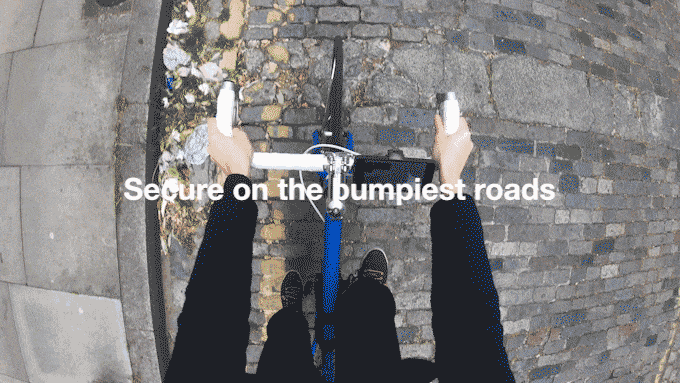 Quick and easy to use
We wanted to make using Loop as quick and easy as jumping on your bike. The interaction takes seconds - and requires absolutely no accessories. Fix, mount, and go.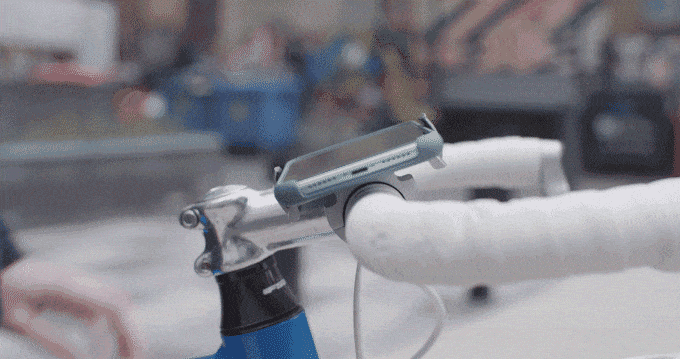 Looks and feels like your bike
Loop is inspired by your handlebars - low profile and discreet. It's designed to look and feel like it's part of your bike, whatever type of cyclist you are.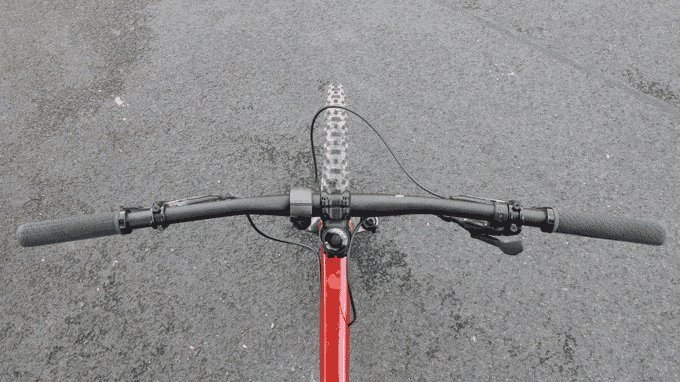 Quality like no other.
Loop made from CNC technology for precision and durability. The all-metal construction and build quality are exceptional. We pride ourselves on it - it's what sets us apart.
Built to last.
The most eco-friendly product you can own is the one you keep forever, and we've designed Loop to last a lifetime. No matter how many new bikes or phones you have, Loop will endure.
Kickstarter Success
Our original goal was £20,000. So far nearly £400,000 has been pledged to bring Loop to life. More than 7,000 people believe in our product - and that number grows by the day.
It doesn't stop there. We're going to continue improving and innovating. And we want you to join us for the ride.
Fix, mount, and go. Get your Loop today.
Free Worldwide Shipping
Fits all mainstream smart phones & cases
Fits all standard handlebars
30 day returns
All of our mounts come with free worldwide, trackable shipping.
Loop fits all mainstream smart phones, including extra large 6.5" or 7" phones like the iphone Max or Samsung Galaxy Ultra series. See our specifications for more info.
Sorry, ultra-rugged, military style cases (eg Otterbox Defender or Lifeproof cases) are too thick for Loop Mount
Loop should fit any round handlebars on the market including all of the standard sizes between 22.2mm (7/8") and 31.8mm (1 1/4").
Just make sure you have space for your phone on your bars in landscape mode.
If you are unhappy with your mount - please return it to us within 30 days and we'll happily refund you.